If you haven't already noticed, there are better ways you can pay your bill! We have ways to pay online, by phone, or in person. There is also the option where you can set up auto-draft payments to make it more convenient. The following methods are detailed ways you can pay your Craw-Kan bill.
PAY ONLINE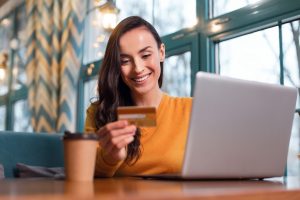 You can pay online using the secure Craw-Kan "SmartHub" website.  You can follow the "New User?" registration link to set up your account.  It is easiest if you have a statement available, as you will need to enter some information, including your email address and a six-digit account number.
Once logged-in you can pay your bill, view old billing and payment information, and manage account information — including security information, auto-pay, and paperless billing options.  There is even a smartphone app for your iOS or Android device!  Be in control of your account at all times using the SmartHub website or mobile app!
PAY BY PHONE
Another feature of our new billing system is the introduction of a "Call Capture" telephone payment system.  To utilize Call Capture, you simply need to know your six-digit account number and the 4-digit account pin. The default pin is the last 4 numbers of your social security number if we have it on file, otherwise you will need to call customer service and set up a 4-digit pin.  Once you have this information you simply call our fully automated "Call Capture" line at 620-724-5283 or toll free 1-844-206-7872.  Simply listen closely and follow the menus to make your payment securely over the phone.
AUTO-DRAFT
If you like the convenience of automated payments every month, you can set up auto-draft. You can upload and save your payment information and it will set-up an automatic reoccurring payment method. You can do this online through SmartHub and by phone through "Call Capture".
PAY IN-PERSON
If you prefer to pay in person, you can visit us at 200 North Ozark in Girard, Kansas. You can pay without leaving your car at our convenient drive-thru located on the south side of our building or at the front desk.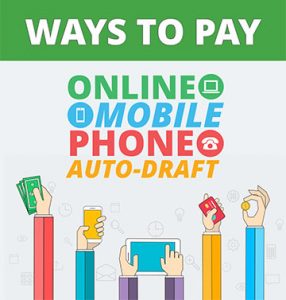 ---
Payments on both our SmartHub website and apps, as well as "Call Capture" phone payment system can be made using Visa, MasterCard, Discover and e-check using your bank account.  If you have any questions feel free to call customer service at 620-724-8235.
*Automatic payments are taken out on the 10th of every month (or the next business day following the 10th).