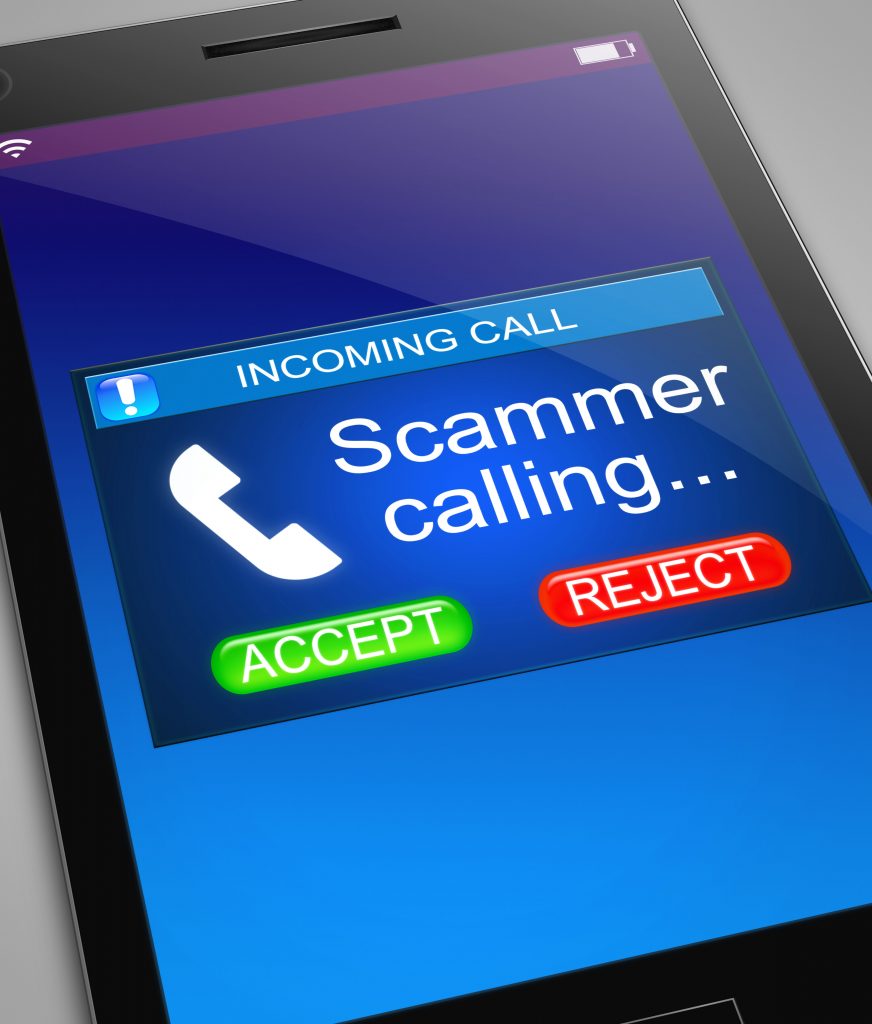 Unwanted calls, including robocalls and texts, are some of the most common consumer complaints. Craw-Kan wants to keep you informed and help protect our customers and the people in the community from unwanted telemarketing calls and text messages.
According to a recent report from the First Orion Corporation, a company who provides spam filters for phone calls to a variety of carriers, 44.56% of all calls in 2019 will be spam and robocalls. Yikes!
Aside from that, First Orion also reported that in 2018, 29.2% of calls are robocalls, a 3.7% increase from 2017. That means the U.S. robocall plague is growing exponentially each year and it's getting worse! Organizations like The FCC have tackled robocalls more proactively by implementing new rules, making rulings on those questions raised about the law, taking stronger enforcement action, keeping consumers informed, and encouraging new pro-consumer innovation in the private sector.
What Are The Most Common Types of Robocalls?
According to the Federal Trade Commission, here are the top six phone call spams reported by consumers:
Reducing your debt (credit cards, mortgage, student loans)
Dropped call or no message
Vacation & timeshares
Warranties & protection plans
Calls pretending to be government, businesses, or family and friends
Medical & prescriptions
---
The Following are some ways you can stop unwanted phone calls and text messages:
Steps for Preventing Robocalls
According to The FCC, Robocalls are unsolicited prerecorded telemarketing calls to landline home telephones, and all auto-dialed or prerecorded calls or text messages to wireless numbers, emergency numbers, and patient rooms at health care facilities.
The FCC recently adopted new rules to allow voice service providers to proactively block certain types of robocalls that are likely to be fraudulent because they come from certain types of phone numbers, including those that do not or cannot make outgoing calls. For example, perpetrators have used IRS phone numbers that don't dial out to impersonate the tax agency, informing the people who answer that they are calling to collect money owed to the U.S. government. Such calls appear to be legitimate to those who receive them and can result in fraud or identity theft.
If you want to block telemarketing calls, register your number on the Do Not Call list – which protects both landline and wireless phone numbers: www.donotcall.gov.
Spoofing and Caller ID
"Spoofing" occurs when a caller purposely falsifies the information transmitted to your caller ID display to disguise their identity. Spoofing is often used as part of an attempt to trick someone into giving away valuable personal information so it can be used in fraudulent activity or sold illegally. U.S. law and FCC rules prohibit most types of spoofing.
Caller ID lets consumers avoid unwanted phone calls by displaying caller names and phone numbers, but the caller ID feature is sometimes manipulated by spoofers who masquerade as representatives of banks, creditors, insurance companies, or even the government. You may not be able to tell right away if an incoming call is spoofed. Be careful about responding to any request for personal identifying information.
Never give out personal information such as account numbers, Social Security numbers, mother's maiden names, passwords or other identifying information in response to unexpected calls or if you are at all suspicious.
If you get an inquiry from someone who says they represent a company or a government agency seeking personal information, hang up and call the phone number on your account statement, in the phone book or on the company's or government agency's website to verify the authenticity of the request.
Use caution if you are being pressured for information immediately.
If you have a voice mail account with your phone service, be sure to set a password for it.  Some voicemail services are preset to allow access if you call in from your own phone number.  A hacker could spoof your home phone number and gain access to your voice mail if you do not set a password.
Is spoofing illegal?
Under the Truth in Caller ID Act, FCC rules prohibit any person or entity from transmitting misleading or inaccurate caller ID information with the intent to defraud, cause harm, or wrongly obtain anything of value.  If no harm is intended or caused, spoofing is not illegal.  Anyone who is illegally spoofing can face penalties of up to $10,000 for each violation.  In some cases, spoofing can be permitted by courts for people who have legitimate reasons to hide their information, such as law enforcement agencies working on cases, victims of domestic abuse, or doctors who wish to discuss private medical matters.
---