Have you ever thought about what our community would be like without small businesses?
For starters, half of everyone in the United States would be out of work, because small businesses employ 48% of U.S. employees, according to the Small Business Administration. On a nationwide scale, without small business, the economy would grow stagnant. According to estimates, 64% of new private sector jobs come from small businesses.
The downtown areas of our communities would certainly look very different if they were completely shuttered, as small businesses make up the heart of most business communities. And while it may not be so obvious, think of sports teams, community events, and charitable organizations that count on donations and sponsorship's from our small-business community. It's even debatable that many small businesses, such as Craw-Kan, are what help give our communities their identities.
We need small businesses. Craw-Kan is proud to be one of those businesses, but we're also proud to support many other small businesses throughout our region with our fiber-optic broadband network.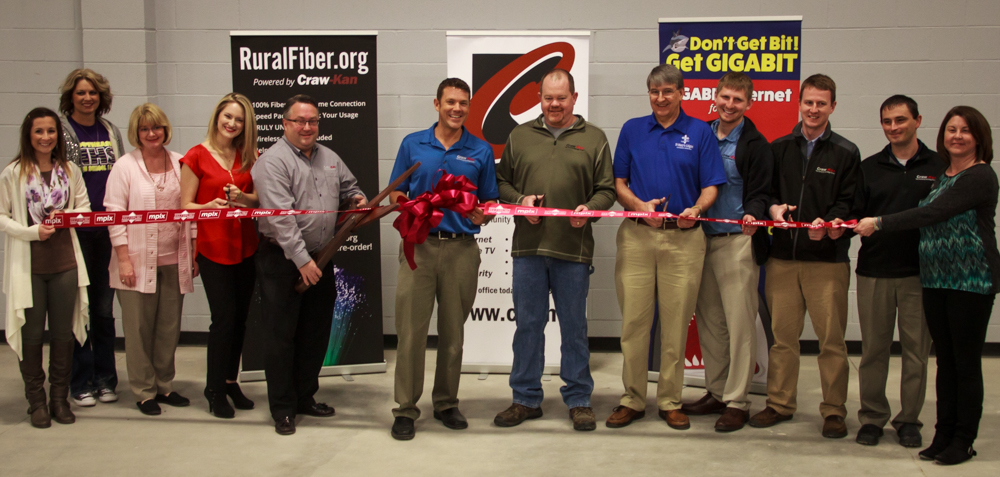 Small businesses rely on a broadband connection for e-commerce exchanges, daily transactions, entertainment, placing orders, sending emails, interacting with customers online, improving efficiency in their operation, and staying competitive locally and globally. Broadband connects all things and it helps make the world a smaller place, which in the long run, helps small businesses.
98% of the companies that export products overseas are small businesses. According to the Department of Commerce, one-third of U.S. merchandise exports are from small and mid-sized businesses. It's wise to assume that when small businesses communicate with customers or suppliers overseas, they aren't sending letters — they're using their broadband connection from providers like Craw-Kan.
We live in an exciting time when a startup company or even a longtime family business has access to local, regional, national, and even the global market because of broadband. Communities count on small businesses, and small businesses count on Craw-Kan.
---
If you want to find the perfect package and competitive pricing regardless of the size of your business, give us a call at 620-724-8235.
For those of you who need a residential internet package for your home, Click HERE.
Remember Don't Get Bit, Get Gigabit!