Late last year Governor Laura Kelly announced over $80 million dollars in grant funding for broadband as part of the Kansas Coronavirus Capital Projects Fund (CPF). Craw-Kan was lucky enough to receive a $4.6 million dollar grant for the area of Colony, Kansas in the first round of awards. This grant award represents roughly 75% of the expected costs, the remaining matched by Craw-Kan, to make a fiber-to-the-home connection available to nearly 400 premises in parts of Anderson and Allen counties.
"This project will further our efforts to bring fiber to every single member of the cooperative. A goal we've been working toward for nearly 10 years," Craw-Kan General Manager Craig Wilbert said. "Once complete, over 100 miles of aging copper will be replaced by fiber optic cable. The way we work, study, shop and entertain has changed drastically over the past several years. Our investments in fiber, along with the state's support and goal of giving every Kansan a connection to the world, have positioned our corner of Kansas well for the future."
Currently, the project is going to bid to acquire a contractor with a selection being made by the end of April. We hope to start construction on the project by fall of 2023, depending on contractor availability.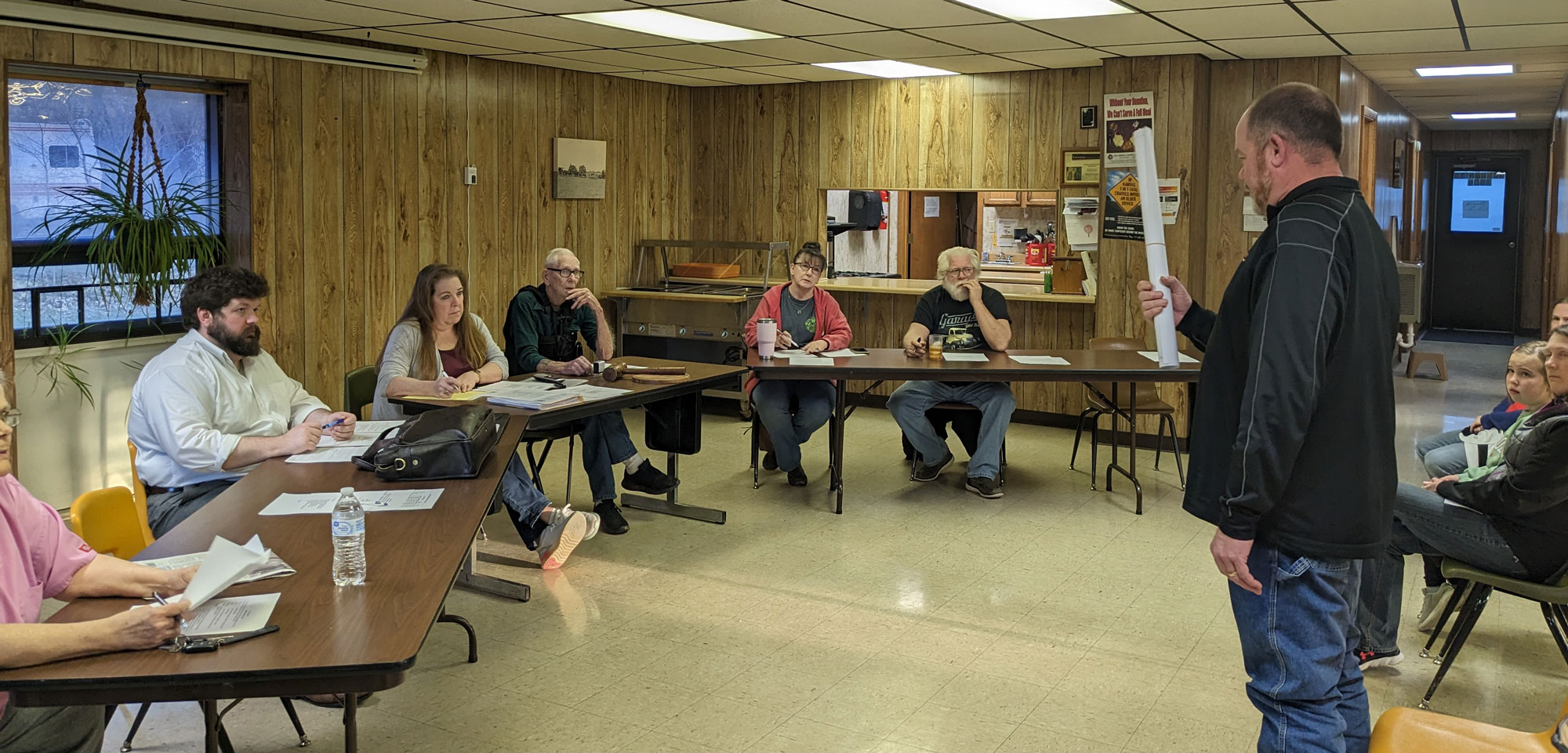 Craw-Kan Director of Operations Bob Guilfoyle presents plans to bring fiber-to-the-home to Colony, Kansas at the Colony city commision meeting Wednesday, March 29, 2023.