The National Telecommunications Cooperative Association (NTCA), the premiere association representing around 900 independent telecommunication companies, has recognized Craw-Kan for our innovation and insight, so we are proud to say we are officially a Certified Gig-Capable Provider with the NTCA. Now we can show the world how Craw-Kan is delivering the internet of tomorrow—today!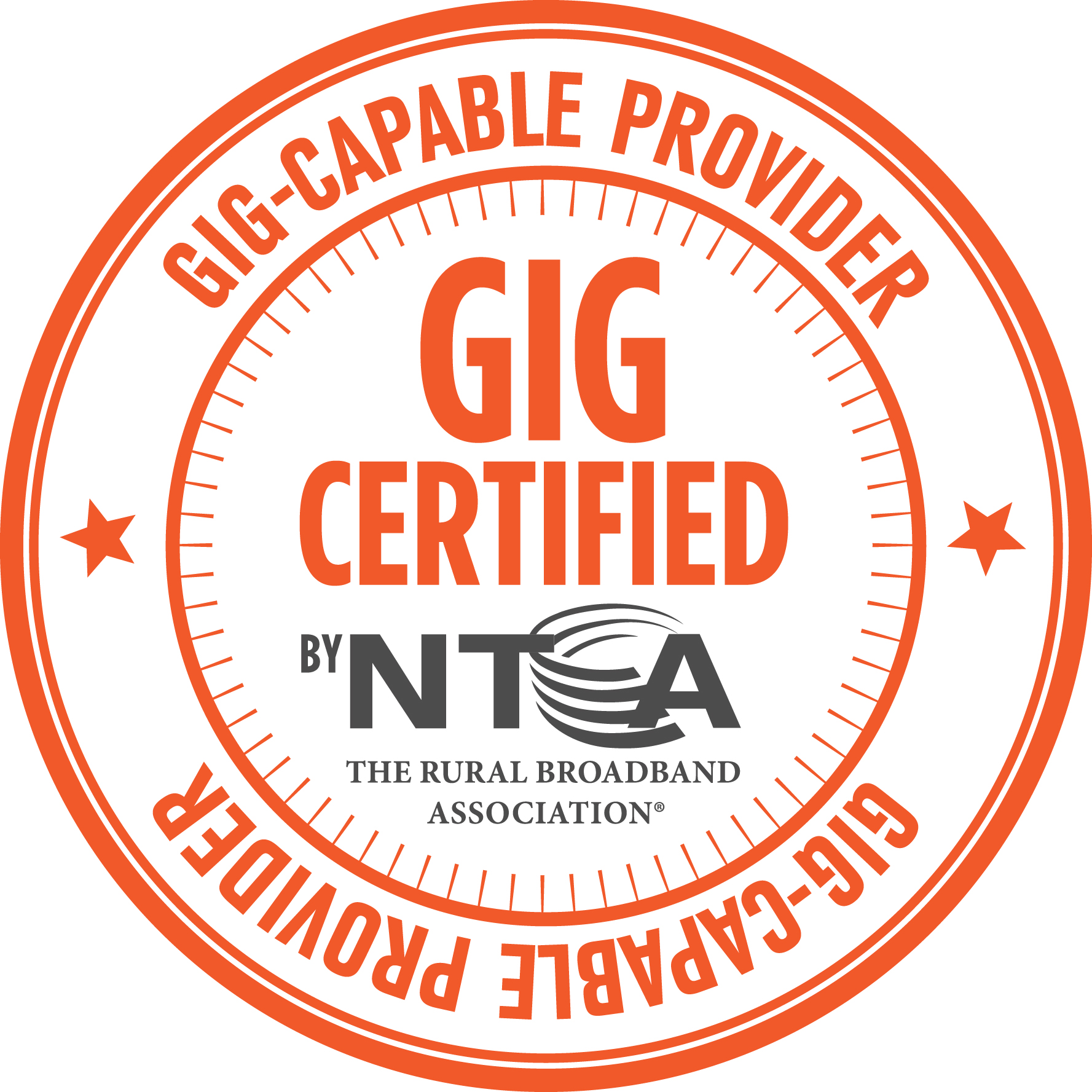 Craw-Kan has been your community-based technology provider since 1952. We started out offering telephone to rural parts of Southeast Kansas and we've grown in terms of territory and technology. This includes our development with gigabit broadband, delivering internet speeds of up to 100 times faster than those currently available in most households in the United States!
To achieve certification, telecommunication companies have to display that gigabit technology is currently commercially available within 95% of one or more exchanges within their serving territory and that this service can be provided without new trenching.
For more information about the NTCA Gig-Capable Provider certification program, visit www.ntca.org/gigcertified.